Discussion Starter
•
#1
•
So, we recently had a thread on battery packs. I've been meaning to pick up a new unit, and after doing a bit of research, I settled on the Antigravity XP-10 Heavy Duty (HD) - appears to be their newest unit.
I watched a bunch of YouTube reviews on different units, and what seemed like a popular theme was that the cheaper stuff out there advertises specific "peak" amperage, but it's almost NEVER achievable when put to the test. Most of the lithium units were putting out somewhere between 150 - 220 amps of starting power, despite claims of "peak" 500 - 1,000 (!!) amps of power - and the less powerful of them can barely turn over smaller gas engines. The Antigravity XP-10 is rated for 300 amps of starting power, and in the tests I've seen, it'll actually far exceed that (around 350 amps in some tests). So, the big difference here? Quality, from what I can tell. They advertise actual starting amps and over-deliver on it. Impressively, there are people turning over 6L and larger diesel engines with the XP-10. The XP-10 HD seems to improve on it even a bit further - boosting the 600 peak amps to 650 amps.
Thanks to this forum for turning me on to Antigravity's products! I'm looking forward to getting my hands on it. If it works well (and I expect it will), I'll probably pick up two more for my other vehicles. I'll post an update here when it arrives.
For anyone interested: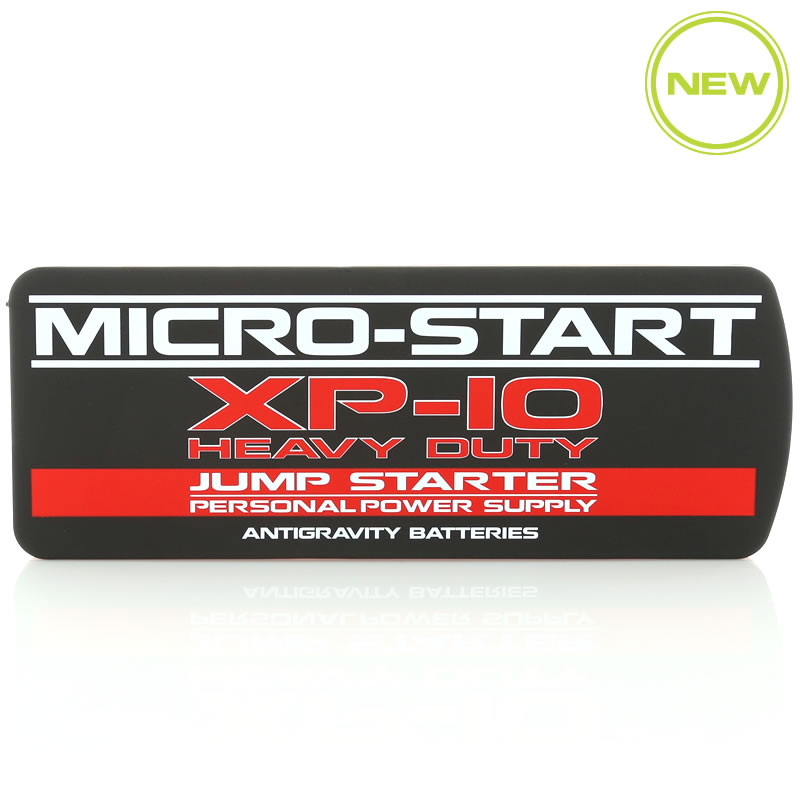 Our best-selling #1 rated XP-10 jump-starter but with More Power and HEAVY DUTY Smart Clamps. For fleets, commercial use. Start DIESELS, gas engines.

antigravitybatteries.com