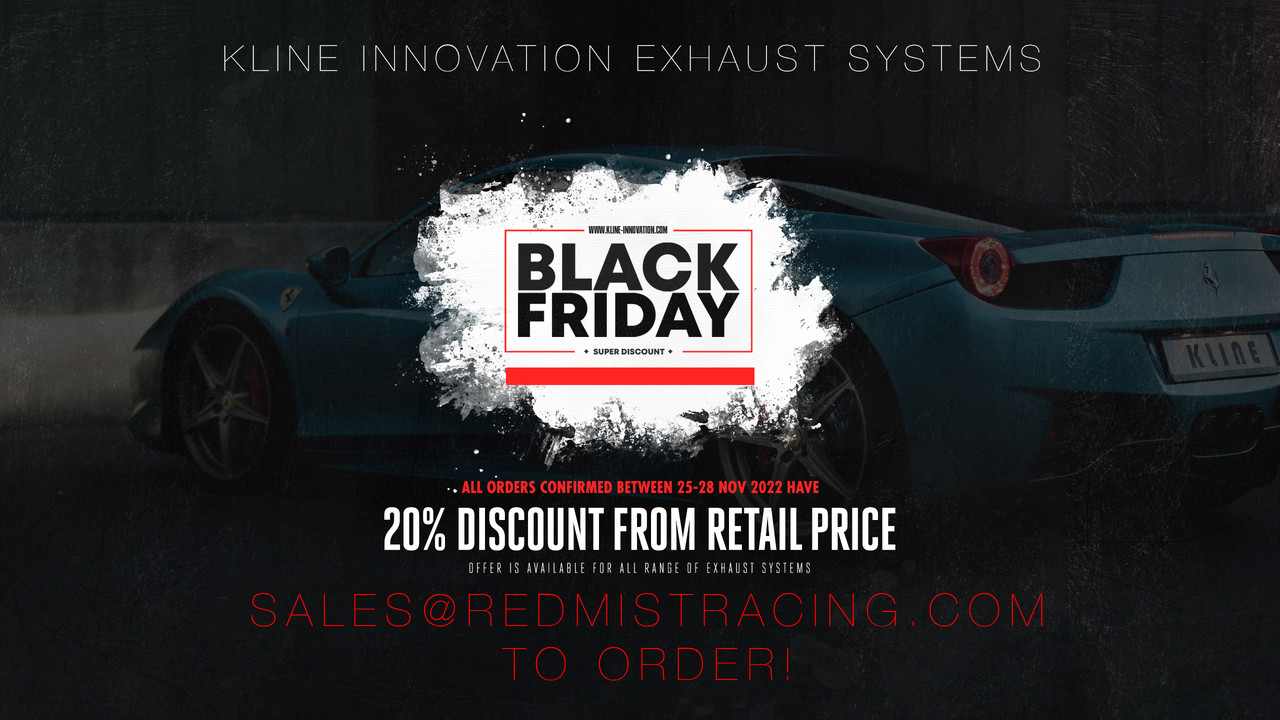 3
November 25th to the 28th, 2022, all Kline exhausts, in either stainless steel or inconel super alloy, for any car in our lineup, is 20% off for Black Friday. The inconel systems feature a .7mm wall thickness for increased flow potential, lighter weight and more durability vs. a comparable titanium system. Now is your best opportunity to acquire one of these amazing exhausts at a killer price.
We offer exhaust systems for every R8 from the first gens through 2023.
All systems are full valvetronic and built to higher than OEM standards while offering a real weight and performance gain. Their craftsmanship is second to none. There are a few members who have recently purchased R8 exhausts through me so hopefully they'll chime in if they see this post. Normal delivery times are 7-10 weeks but the last kit came within three weeks.
Systems can be purchased right off my web site and the sales code is RMRKLINE, 11/25-11/28 only.
I do ship worldwide so if you are outside the United States, please contact me first,
[email protected]
for an accurate shipping quote as it may be less than shipping to the states.