I've sold quite a few of these sets on a couple of the R8 Facebook groups. I talked with the creator of these and he sent me a modified design which makes them much easier to print and removes the requirement to trim/sand them (Sterling5000 on
Thingiverse
for those interested). This makes them much easier to produce! Easier = less expensive
Selling for $25 per set shipped anywhere in the US. Includes driver and passenger wind deflectors plus 3M attachment tape. For international orders please PM me. I can accept Venmo, CashApp, PayPal or just about any other form of digital payment. I have sets ready to ship.
These are 3D printed by me personally in black. I've had my personal 2017 V10+ on track with these, windows down and they completely remove any wind buffeting.
I now have a version for both Gen1 and Gen2 cars. The Gen1 version is just slightly shorter.
Gen 2 printed in Gloss Black
Gen 1 printed in Matte Black
Now available on my Etsy store also for faster/easier ordering: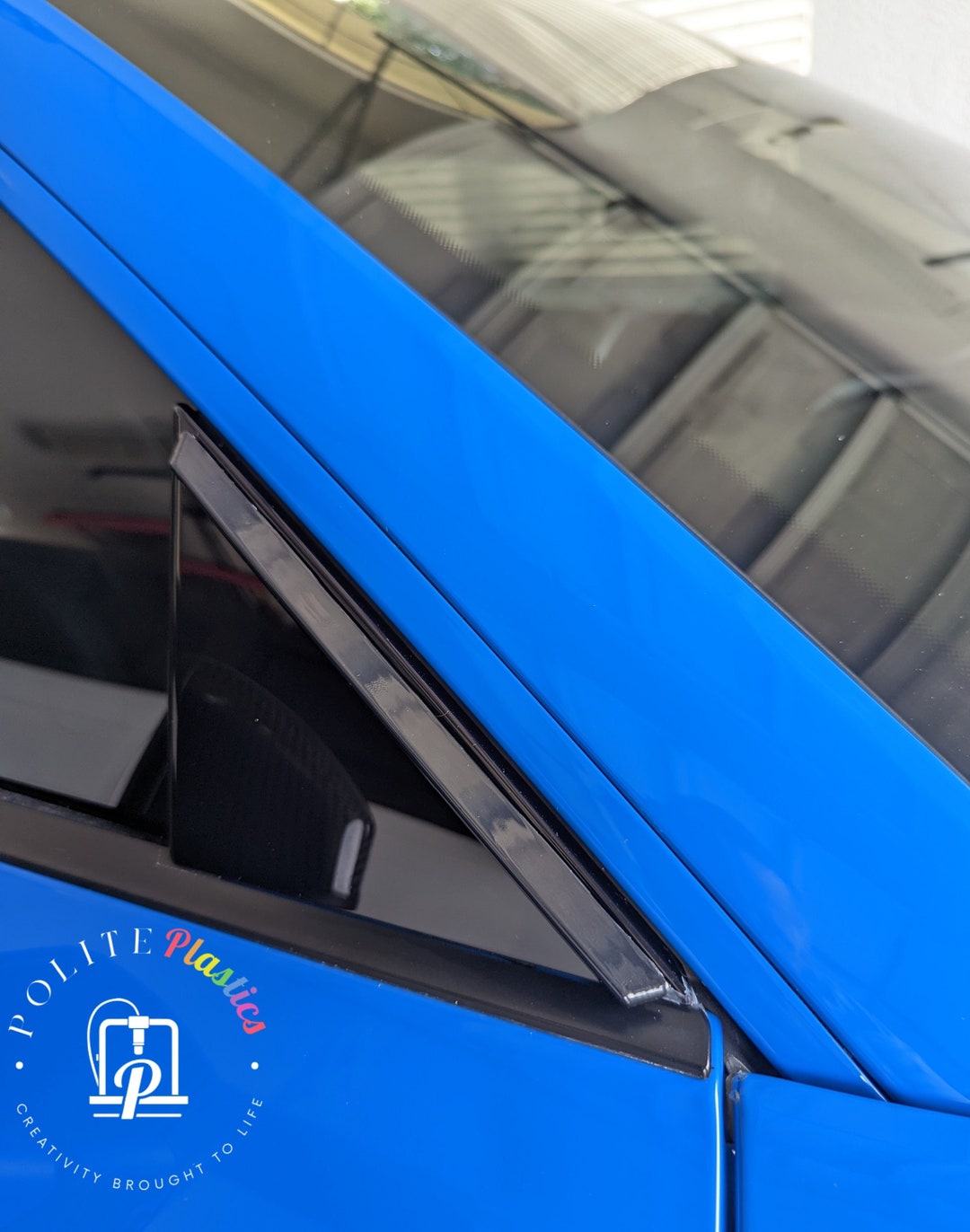 This Car Accessories item by PolitePlastics has 23 favorites from Etsy shoppers. Ships from Orlando, FL. Listed on Jan 5, 2023

www.etsy.com
Installation Video: